Smartwatches, almost everyone has seen them. They are on the wrist of nearly every person you see. However, have you ever thought about buying one? If you have, then you need to read this smartwatch buying guide. 
There are often three opinions to smartwatches. Firstly, you will see people who think that they are too complicated for them and too futuristic. Secondly, you have the people who believe that they are all the same, and not worth the money. Lastly, you have the people who want the latest and most excellent smartwatch available. 
Smartwatches are likely to reach the same standard of sales as smartphones in only a few years, and in this smartwatch buying guide, you will see why.
Smartwatch Buying Guide
As with everything these days, there is a plethora of information about anything that you want to buy. Researching the data and finding the right product for you is paramount to being happy with your purchase in the long run. That is why, here at Change and Achievement, we want to offer you the best chance to get the product that you need.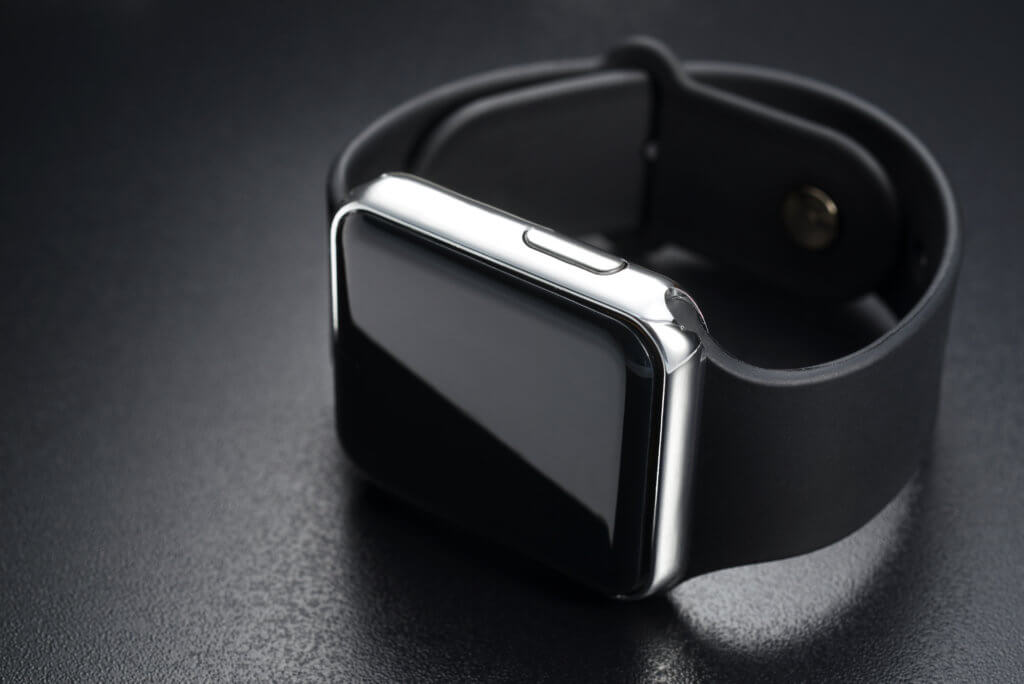 There are many manufacturers on the smartwatch scene now. They range from the large smartwatch manufacturers such as Apple and Fitbit to the more traditional watchmakers like Tag and even Breitling. It is pretty clear that they are the way that all watches will end up in the future. However, you need to know what sort of things you are going to get with your purchase to make it worth your while.
Types of Smartwatch
Of course, the first thing you need to know is what type of smartwatch you would like. You may be one of the people above who think that there is only one type of smartwatch available. This section of the article is where we have to prove you wrong, I am afraid.
Each watch alone has its features and abilities — a lot like each different cell phone that you see. Although there is still a difference, the majority of phones only work on a few operating systems (OS), and they all have similar features. The main difference between phones is in the hardware. However, watches are a little bit different. They all have manufacturer-specific OS and their hardware to go with it. 
So, what are the main categories of smartwatches?
Smartwatch Categories
As you have just seen, there are an uncountable amount of different watch with different abilities. However, there are still three main classifications for them. They are:
Classic. – The classic smartwatch is more of a watch than smart. They are usually not a lot more than a standard watch with a small display on them to allow for the presentation of notifications, step counts, etc. on them. They have limited abilities in terms of replying to messages or changing display settings. Some will show a message speech bubble and a name when you receive a message. They are great for people who are not looking for a lot of functionality but still want to be able to see if it is worth getting their phones out of their bags. 
Companion. – Companion smartwatches are possibly the most common on the market t the moment. They are the type that require to be tethered to a mobile device to work to their full capabilities. When they are connected, they will provide a lot more features such as phonecall answering, replying to messages, and syncing to other mobile phone apps.
Standalone. – Standalone smartwatches are capable of working on their own, without the need for a phone. They often have their personal phone data connections and need a SIM card. They are the most expensive type of smartwatch. However, they do a lot more than others.
Device Compatibility
Depending on which category of watch you want, you may need to consider the connectivity and compatibility of it. Of course, the standalone watches will have the least amount of requirements for another operating system. However, you may still want to connect it to your phone for app integration.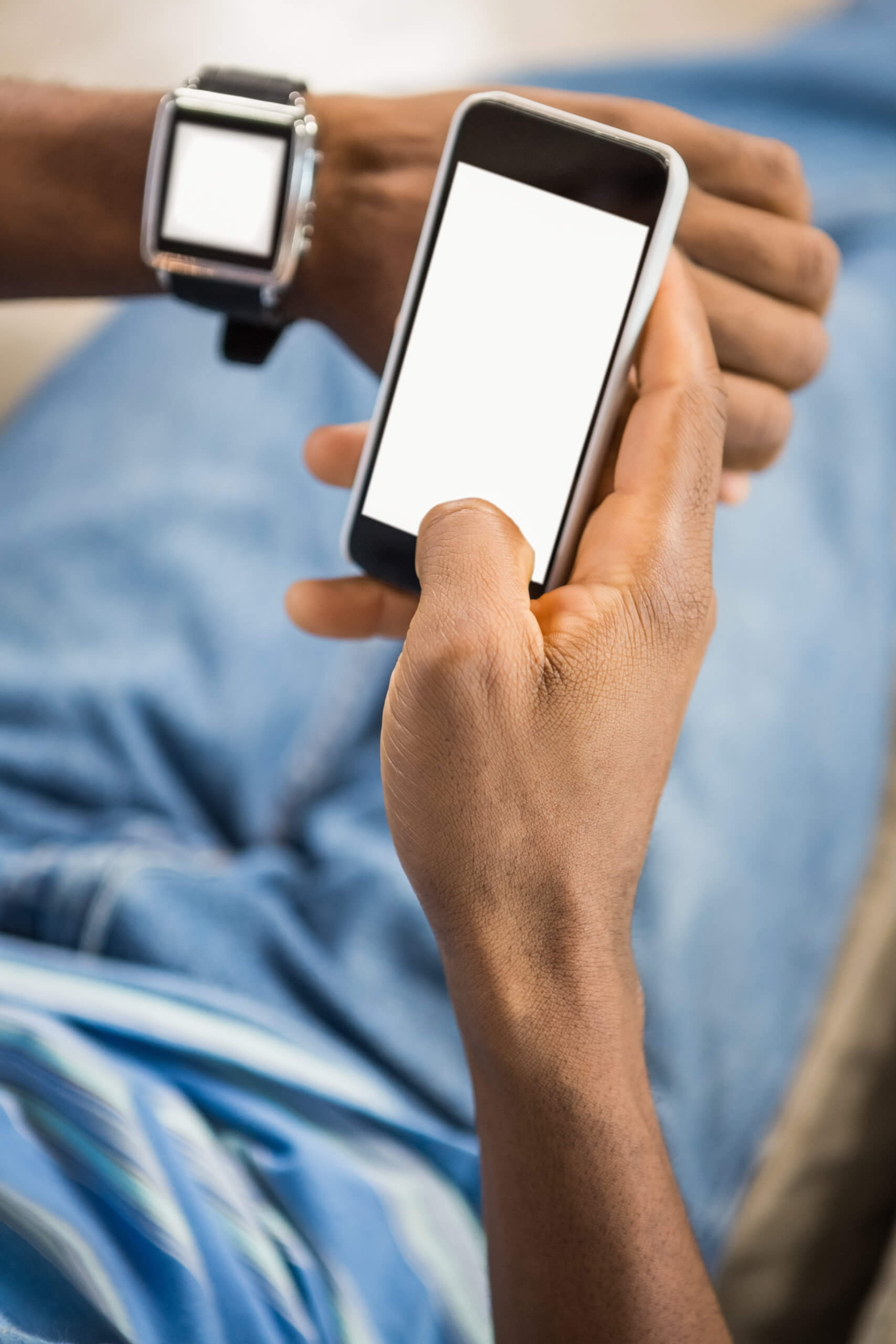 The classic style of watch will probably work with most phones as there are only a few requirements, such as reading messages and counting steps, whereas the companion watch is going to need a little more research to check if it is compatible. Most watch companies now are aware that there are a few operating systems that people use, and they try to accommodate them. Partly for our convenience, and partly for their sales. Why limit your device to one OS of phones? 
Well, to answer that, you would need to speak to Apple. Yes, as far as we are aware, Apple watches are the only brand that will not inherently work with android operating systems. However, there are ways that you can use them together, but you are likely to reduce the functions severely. In which case, what is the point in having an Apple watch and an android phone? 
We have found a pretty comprehensive list of smartwatches and their compatibility here. I would still recommend that you do some further research concerning your devices to ensure that they are compatible. 
Smartwatch Display
There are a lot of different displays that are available in the smartwatch market, depending on which category of watch you opt for. However, there are two main competitors at the moment in the case of full-screen watches. They are:
Color Touchscreen. – Touchscreen displays are a lot like the displays that you find on your smartphones. They provide you with bright screens and lively colors. Because of the vividity of the screens, the batteries don't last as long as other alternatives. One thing that has been done to combat this, though, is the exclusion of an always-on screen. We think that the exclusion is a little bit of a drawback. However, when you are thinking of battery life, which would you prefer?
E-Ink. – An e-ink screen is a little less common than the full-color touchscreen that you see. They usually use grey-scale "e-ink" a little bit like an LCD. One of the primary benefits of this type of screen is that it uses a lot less power than the alternative. However, the main drawback to them is that they do not have touchscreen capabilities. That may not be a drawback if you do not like touchscreens. 
There are exceptions to these rules, though. You may find touchscreen capabilities on e-ink, and button only controls on full-color screens. It all depends on the make and model of your watch. There is no right or wrong, or best and worst type of display. Yes, there are more advanced technologies in some and not in others. However, the decision lies solely on what you prefer.
Customization
Since smartphones appeared with the ability to customize their user interfaces (UI), personalization has become a necessity for a lot of people. When you have started to customize your watch, you will probably see why too. If you have one that has a lot of customizations available to it, it is almost like having ten or more watches in one. 
The customization options that you will often find will vary depending on the device that you have. However, you can find them with the choice of color, different clock faces entirely, or even interface changes. You can also, sometimes, download and install whole themes, apps, and background images.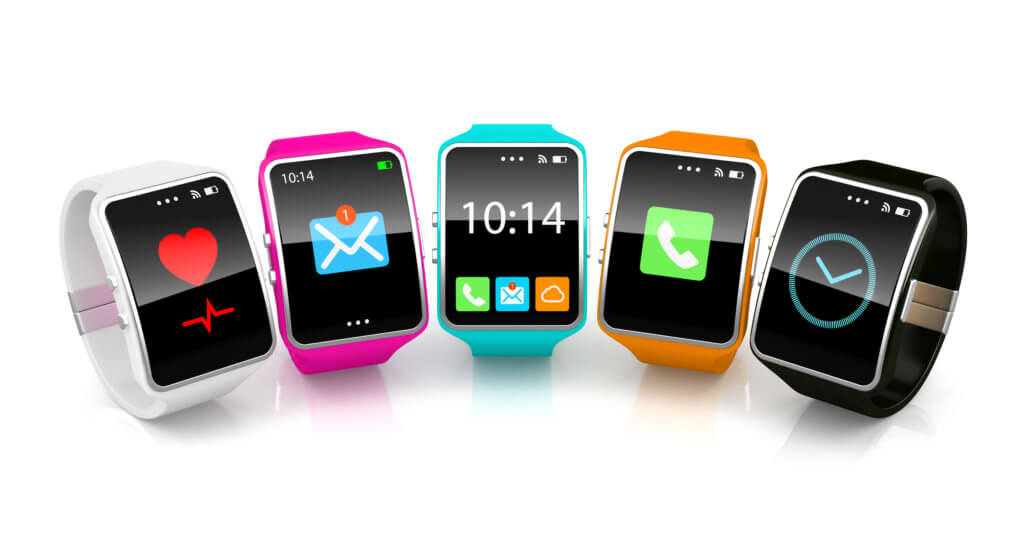 Depending on what type of SmartWatch you choose, there are going to be various customization options available to you. Most of the elements that you can change on a Smartwatch are the same, as we have already pointed out. However, the way you go about changing these different customizations is different for each model.
Most of the time, you will be able to download different watch faces themes and layouts from the manufacturer's website. However, if you're feeling a bit more confident using computers and software, then you can use the tools that are available to make your own themes, etc. The best part about it is that it is usually free to change the appearance of the UI on watches. That is not to say that they are going to be free forever, though. 
Unlike regular watches, changing the straps is a little bit of pot luck. You may get one that you can, and you may not. Granted, you could search for the models that you can change them, but make sure that it is a feature that you want. That is because you may lose out on some of the other elements until more manufacturers jump on the strap changing trend anyway. 
Customization is becoming more and more common to find in all consumer goods, and smartwatches are no different. Make sure that you get the one that has the customization that you want!
Controls
As I have already pointed out, there are usually two types of commands that you find on smartwatches. They are touchscreens and physical buttons and e-crowns. Some do come with advanced controls like gestures, but in our opinion, at the moment, they are not quite at the place that they need to be. You may find that they work exceptionally well for you, though. Just be sure to review the specific watch that you are looking at before you buy it.
Functions
There are different levels of function and abilities in all smartwatches. In this section, we are going to take a look through what you can typically find on different levels of watch.
Calls and Text
In about 2014, some manufacturers started to release smartwatches with LTE (Long Term Evaluation). That gives the watches to be a standalone mobile device allowing for calls and texts. They will be more pricey than the other variations, and they are often on contract as you require a SIM. However, they are great for people who are unable or unwilling to take their phones into certain places, such as work.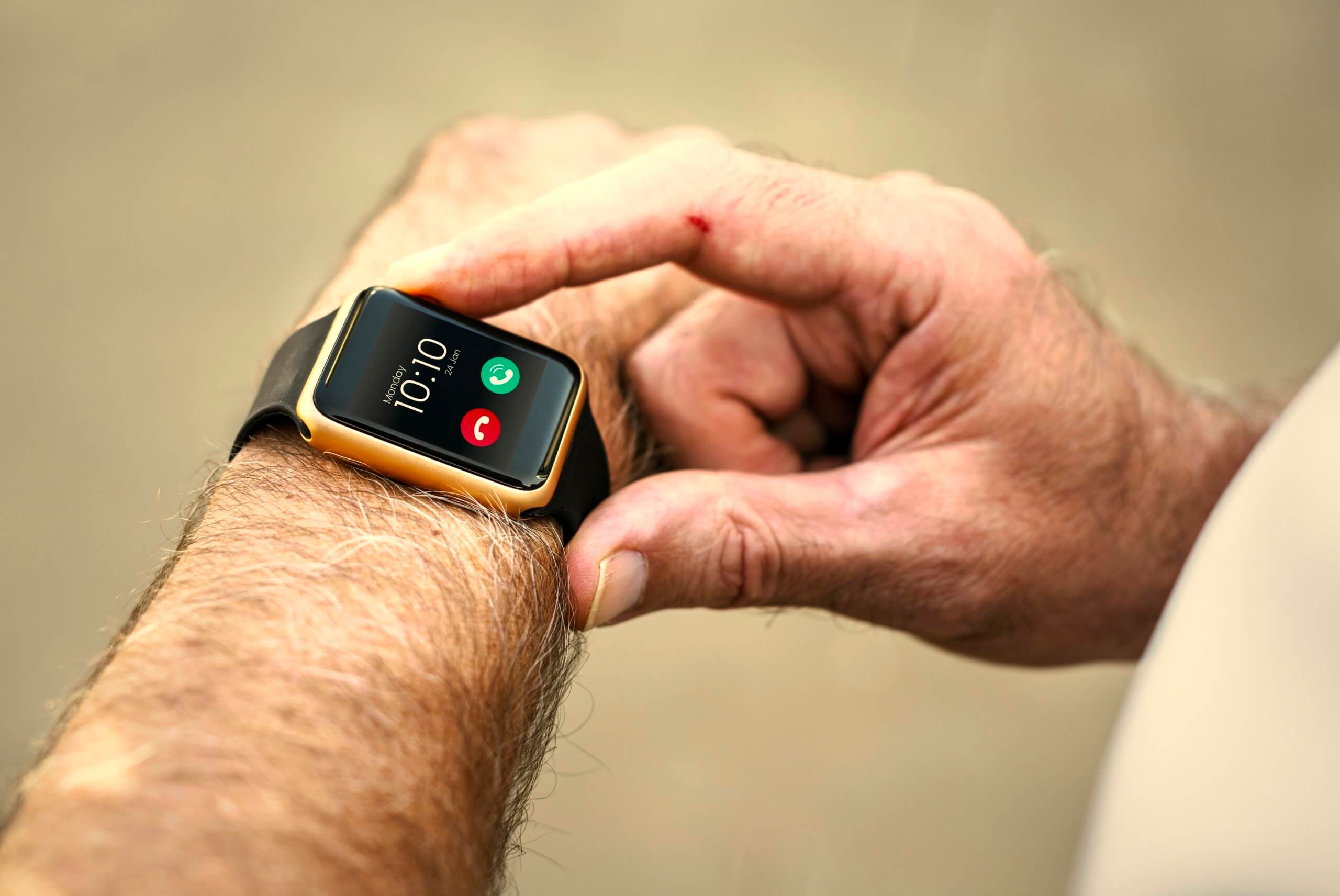 Some of the watches will only allow you to answer or decline calls and have set responses to messages. While others will let you have complete control over what is said, and have full conversations. 
Smartwatch Notifications
The notifications that you can receive on a smartwatch will, again, depend on what model you have. However, it can range from a simple message icon and a name, right through to the ability to reply to messages from your phone. The compatibility of the watch with the phone that you have will decide on which apps you will get notifications for, too. We have found that the stock messaging systems will work on the majority of watches. However, some of the other messaging systems like Whatsapp will have different compatibility abilities. 
GPS
You often find GPS systems in sports or fitness tracker watches. They are made specifically for training, diving, or other outdoor sports. Some of the sports functions that you can find are: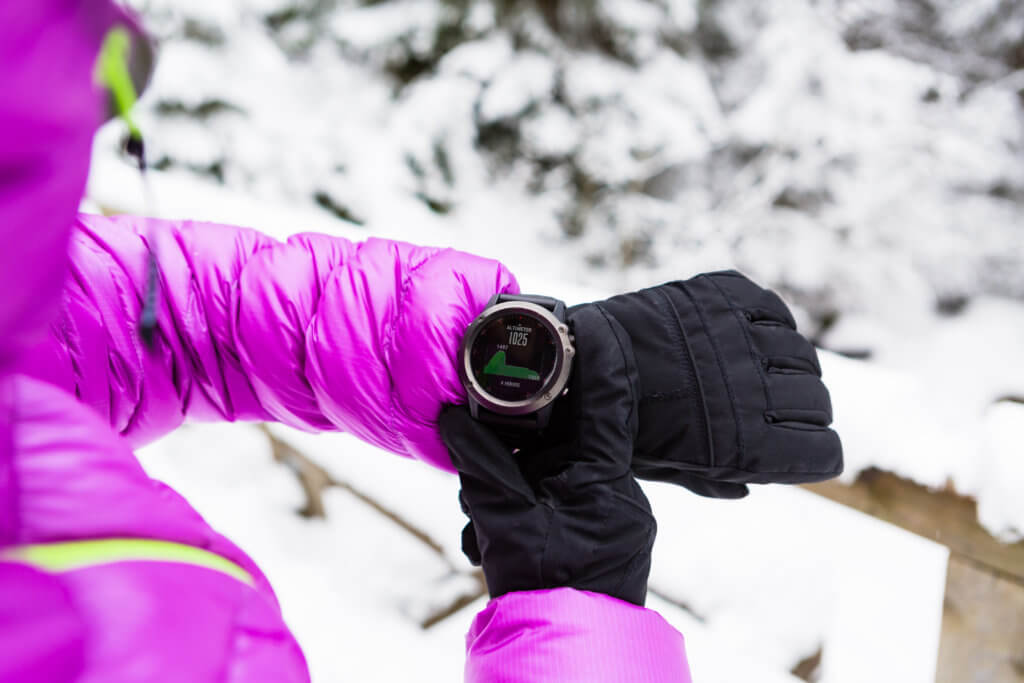 HIIT (High-Intensity Interval Training) timers. – If you are into your fitness already, then you probably know what HIIT is. Then you will also understand why HIIT timers would come in handy. 
Lap timers.
Speed display.
GPS Tracking.
Route Calculation and tracking.
Diving computers.
Heart rate monitors.
Cadence sensor compatibility. – For use with cycling. They can be connected to the bicycle computer to integrate your crank revolutions per minute.
Transitional sports. – Such as triathlons, etc.
Music
Music is a large part of life for so many people now. When you are buying a smartwatch, you need to check if it has the music playing ability that you want. I have seen some that have no ability at all, others that can control your phone's music controls, and others that will play directly from your watch. 
Personally, I prefer the watches that allow you to play directly from the watch as you do not need to use your phone. However, you have to bear in mind that playing music will also decrease battery life. 
Contactless Payments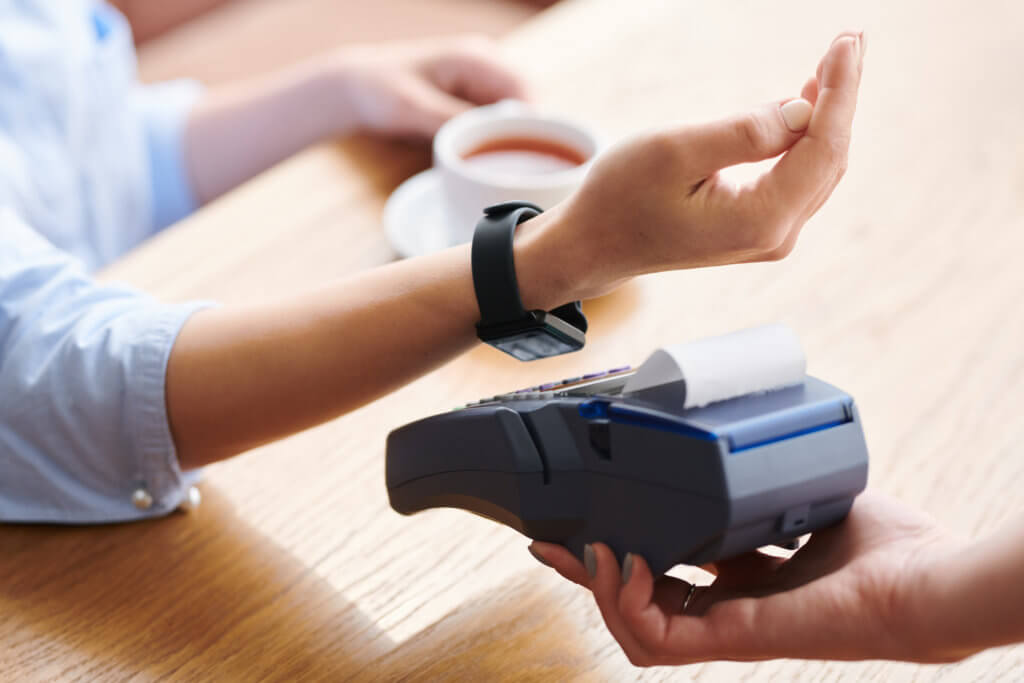 Yes, you read that right. It feels like only six months ago that saw the issue of cards with contactless payments. Then came the phone apps like Google and Apple Pay. Now, even some smartwatches will accommodate it. You won't even have to put your hand in your pocket to pay for the next coffee round! 
Conclusion
With all of the variants that are available to buy today, you have a plethora of options available to you. That is great in one respect. You are likely to find just what you want at the right price. However, on the other hand, it can be quite confusing. I also predict that it is going to get even more complicated, too. The advancement of technology is moving at such a fast pace. There are likely to be even more features available to you by the time that you read this buying guide!
Keep an eye out for our "best smartwatches" articles as we will be adding those soon to give you a little bit more insight into which may be the best choice for you!