The range of smartphones on the market has never been so broad. Marketed by a large number of manufacturers, there are tastes, uses, and budgets for all. Screen resolution, memory, operating system. What are the main criteria that you need to consider to complete your purchase? In this smartphone buying guide, we will look at a list of features you can compare to get a device that meets all of your personal and professional needs.
Choose Your Carrier
There are two network systems that cellular operators use to give you the ability to call your friends, surf the web, and play Angry Birds:
Code Division Multiple Access (CDMA)
Global System for Mobile Communications (GSM)
Although both technologies allow users to make calls and transfer data, they do it differently. That prevents Sprint phones, for example, from working with the AT&T service, and vice versa.
The leading US carriers are:
Verizon Wireless
AT&T mobility
Sprint Nextel
T-Mobile USA
In addition to these four providers, there are many other carriers available. Smaller carriers like MetroPCS and US Cellular can be a viable solution if you're looking to work with a new company. AT&T and T-Mobile currently use GSM, while Sprint, Verizon, and many smaller carriers (including MetroPCS and US Cellular) use CDMA.
The most important consideration when choosing a mobile phone provider is the choice of price and handheld coverage. In general, CDMA coverage is reliable in the United States, especially in rural areas, but GSM is the giant when it comes to being a globetrotter, especially in Europe. The other advantage of GSM phones is that they use SIM card technology that makes it easier for you to switch phones.
Considering that if you have a travel plan – or if you enjoy having phones updated frequently – you should consider sticking to a GSM network operator. However, if you plan to stay in the United States or live in a rural area, CDMA is a good option.
If you are planning to do some moderate international travel, you may want to consider the option of purchasing a CDMA phone with GSM capabilities. These are rare, but they do exist.
Smartphone Buying Guide
If you are looking for a smartphone mainly for calling, checking your emails, or surfing the internet, do you need the latest style Samsung Galaxy S10 or iPhone X? You will be able to access all these functions – with the same fluidity – on all smartphones, including more affordable models. Rather than investing in high-end, keep the amount saved to buy accessories (protections, headphones, supports, etc.). Some brands specialize in models with an advantageous price/quality ratio. Furthermore, new players are trying to establish themselves in this market, such as Logicom, or Honor, the second more affordable brand from Huawei.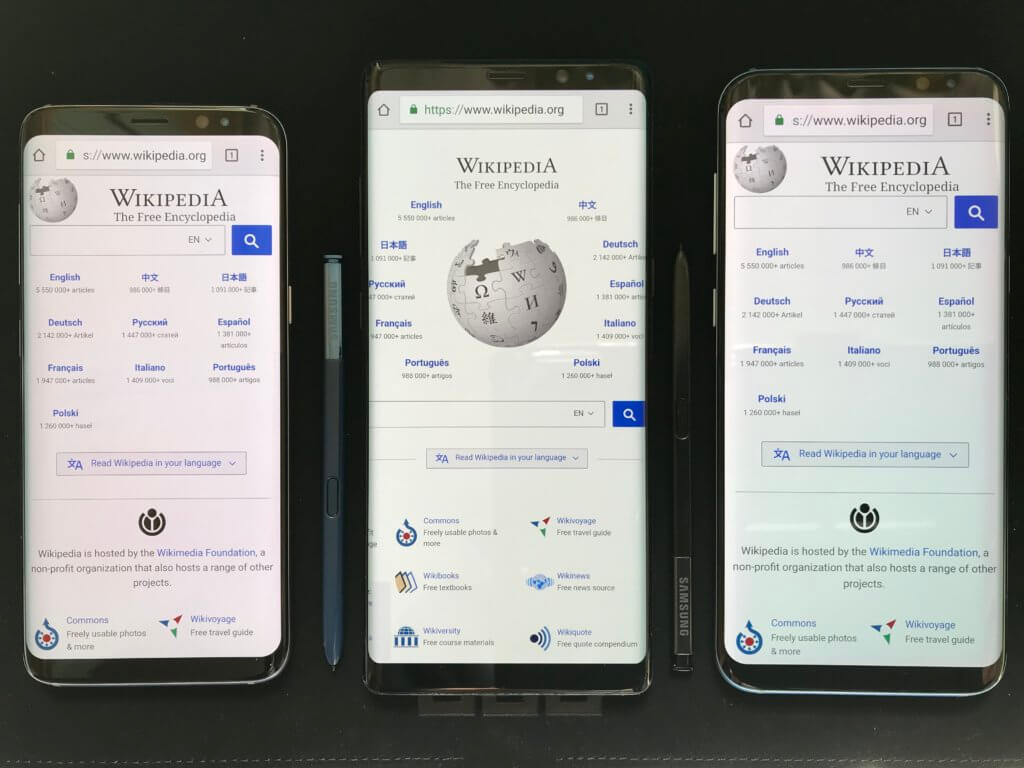 Handsets are very different, from feature-rich to simple basic models. Ultimately, the phone you choose depends on which handset offers the best combination of features, performance, and design for your needs.
Essential Cell Phone Functions To Consider
Of course, as with everything, and especially technology, there are considerations that you need to make to get the right equipment for you. Throughout this next section of the smartphone buying guide, we will look at the features and functions that you need to consider before making a purchase. 
Smartphone Or Not Smartphone?
The first question is, do you want a smartphone? If you have searched for the term "smartphone buying guide," then I have to presume you do. However, just in case, we will still take a quick look at the alternative. 
The era of simple telephony is long gone. However, some Diehards are still looking for a classic cell phone with limited functionality, the main interest of which is to call. The manufacturers have realized that some people do not want all of the functionality of a smartphone. Therefore, they are now offering many models in this range.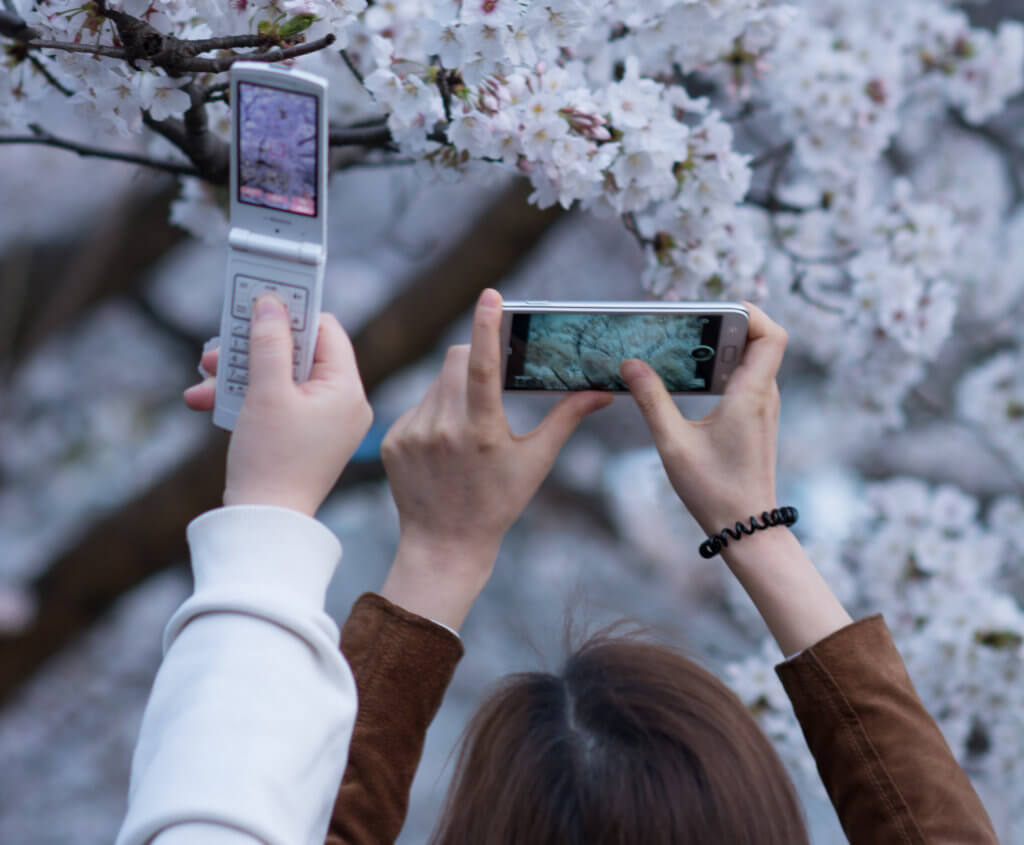 However, a vast majority will prefer to purchase a smart and versatile phone to surf the web, read email, stream music, or watch videos at the same time. Therefore, we will continue on the premise that, as you have continued to read, you want a smartphone, not a brick. 
The Operating System
Two giants share the cake: Android (Google), which is the most open system, and iOS (Apple), which requires the installation of specific iOS software.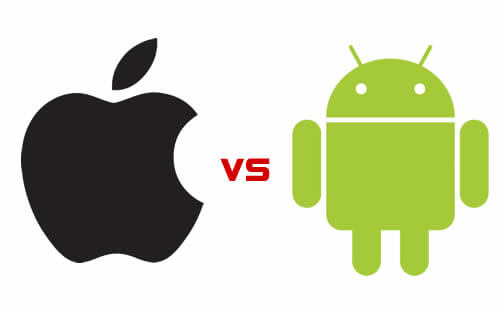 Your choice depends on the affinity for brands, requirements, and existing equipment for the synchronization of your files and content. If you currently own nothing but Apple, then you would find it difficult to switch to Android. However, if you do not own any Apple equipment, you will find it just as challenging to own an iOS phone. 
Autonomy
Make sure that the battery of your future smartphone is powerful enough to guarantee a long battery life in both communication and standby mode. There are dedicated applications that can help you optimize the life of the battery by tracking the most energy-intensive functions and limiting them when required.
Of course, there is the option for external batteries for phones that drain the battery quickly, with no autonomy. Click here to find out more. 
The Size And Quality Of The Screen
The size and quality of a phone screen are often of enormous significance. There is a big difference between a 6.3-inch phablet and a 4.7-inch smartphone. If you regularly watch videos, if you are a big fan of video games or if you use your smartphone for office use or generally in a professional setting, a large screen brings more comfort both for viewing and for input. A more modest screen, on the other hand, will be easier to fit in a pocket and more comfortable to handle. The current trend is for big screens, which can cause some distress for fans of small-format smartphones.
These key factors depend on the grip and usability and handling of your device. In terms of size, 12.7 cm (5-inch) screens are suitable for most current phones and the minimum for excellent viewing comfort. However, large-screen models are becoming increasingly prevalent, which is shown by the growing success of "phablets" at the crossroads of tablets and smartphones.
Another essential parameter is the resolution. That determines the fineness of the display. Today, Full HD (1,920 x 1,080 pixels) or very high resolution, offers optimal performance. Beware of poor quality screens at affordable prices for cell phones: They are often darker, less fluid, they react poorly and can be very annoying in the long run.
Smartphone Buying Guide – Features
Even some of the most straightforward cell phones offer some organizers. On many phones, this consists of a calendar, an alarm clock, a stopwatch, and a calculator. High-end phones often contain more options. For example, the possibility of synchronization with your Outlook calendar and contact lists as well as voice-controlled appointment settings. Other models can even offer applications such as a compass or a thermometer. With many of the smartphones, you can download those applications from the store, be it the Play Store or the Apple app store. However, you do need to check that the phone is capable of the functions you seek. 
There is no point in getting a phone without a gyroscope if you want a spirit or bubble level.
Contact Functions
Some handheld devices have a limit on the number of contacts you can add, and others allow you to add as many as you like and even make calls based on spoken commands. If you need a speakerphone, consider a full-duplex speakerphone that allows both parties to speak at the same time. You should also consider pairing this technology with dual mics so you can dampen background noise through active noise canceling technology.
Web Browser
With web-enabled handsets, you can surf the Internet wirelessly – some use WLAN hotspots, others use the network of the mobile phone provider. Note that while many websites use technology that allows them to display correctly on a mobile device, others don't. Larger high-end smartphones eliminate this limitation by allowing users to surf with full HTML technology. Besides, you can activate some phones as a WiFi hotspot, so you can connect your laptop and get a WiFi signal wherever you get a cell phone signal. Most carriers, however, charge a premium for this service.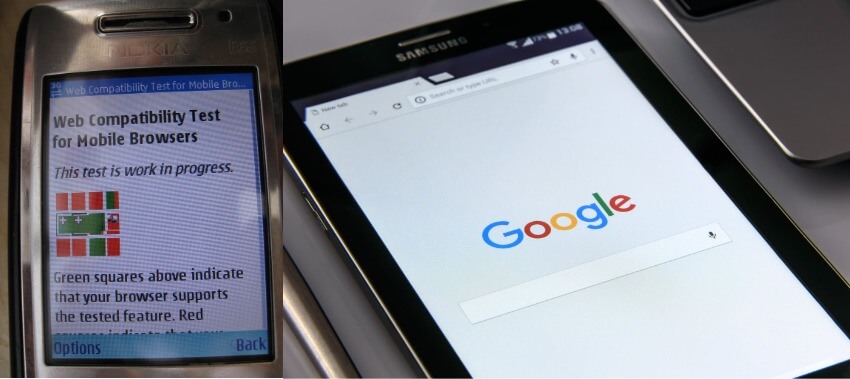 Messaging
Messaging and email messaging takes many forms: you can write text, send pictures, send and receive emails, and even chat with services like AOL and Gmail. Most phones can simulate and send basic images, but if email access is essential, you may want to opt for a high-end smartphone. These phones can be easily synced with a variety of web servers to transfer your email to your wireless device. However, keep in mind that messaging will cost you a boatload unless you include a data plan in your cell phone service plan.
Camera
A high-resolution camera that was integrated into your mobile phone used to be a luxury, but is now commonplace. Some models still have lower VGA resolution, but most phone cameras now have a resolution of three megapixels or more, which is good quality. Instead of worrying about finding a phone that integrates a camera, you should determine if you need extras like face detection, panorama modes, zoom functions, and flash. However, camera flashes are almost as frequent as the cameras themselves.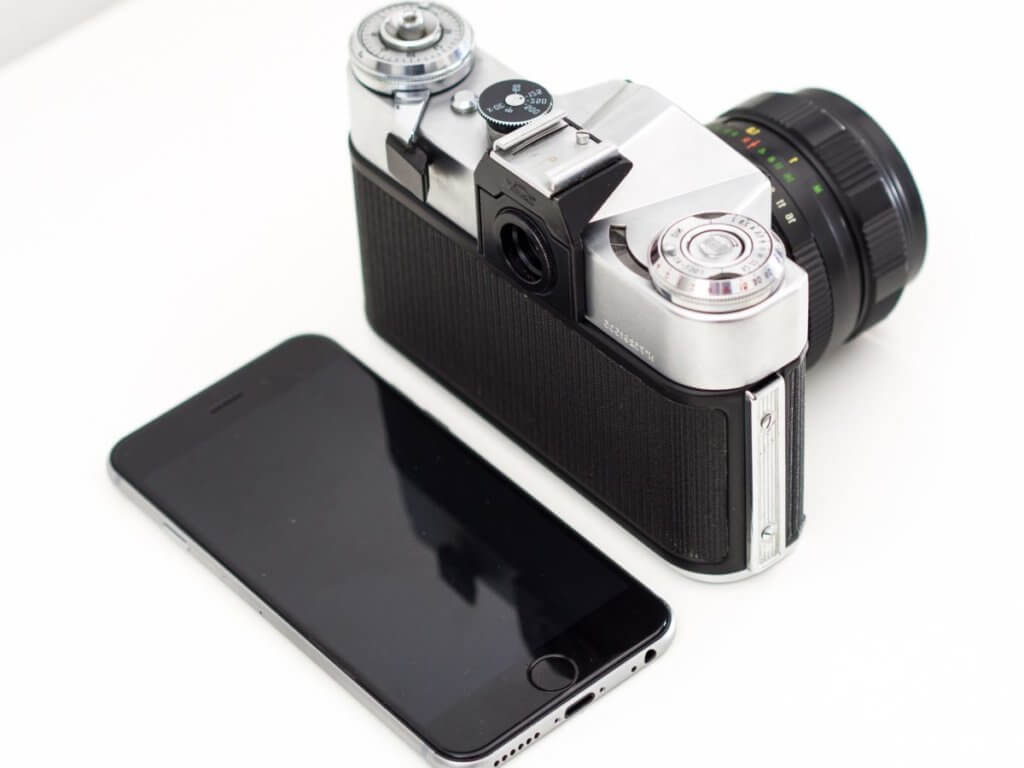 The current phone camera performance is equal to or exceeds that of the best digital cameras. Some models have revolutionized the world of photography with an exceptional quality of 20 megapixels.
The primary camera sensor with a resolution of 3 megapixels or more will allow you to create beautiful pictures. However, you will find much better photos as you go up the scale. Xiaomi, a relative newcomer to the scene, is going to offer a phone with a substantial 108-megapixel camera at some point, but we do not know when yet.  Selfie enthusiasts will appreciate a front sensor with fast autofocus. Some exciting options that you can pay attention to depending on the attraction for the topic: the automatic LED flash, the optical stabilizer, or the burst mode.
Memory
With the basic models, the internal memory capacity does not play a significant role. However, with multimedia smartphones, memory capacity is the heart of the performance. For the best experience with a multimedia phone, make sure your phone has a lot of storage space. Expandable memory via an external memory card is ideal.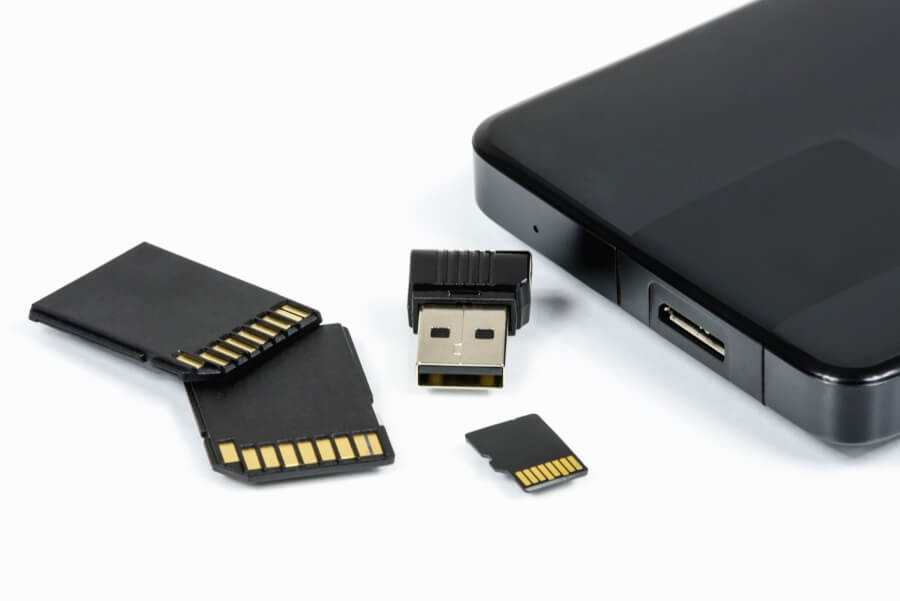 As a rule, a new smartphone has an internal memory of 4 to 64 GB, which is initially sufficient to store some photos and videos. Again, however, some phones take that memory to an extreme. For example, the Galaxy S10+ can boast up to 1024GB!
If you still have additional requirements, you can transfer some applications to a micro SD memory card or save your documents in the cloud (with all necessary precautions).
Push-to-Talk
PTT is a walkie-talkie-like service that you can use to instantly connect to people or call groups without the need for time stamps. That is particularly useful for business users who need immediate contact with their colleagues. Many carriers still don't offer this feature, but if it's important to you, choose a carrier that provides the service and a compatible phone.
Bluetooth
With this function, you can connect your handset to a variety of wireless devices such as headsets, your vehicle's stereo system, and more via low-frequency radio waves. Many Bluetooth-enabled phones also allow data exchange with other Bluetooth-enabled devices without the need for minutes or data assignments in your service plan.
Multimedia
I use my mobile phone to manage my e-mails, send SMS, and make calls. But I also use it to manage my music library, watch live TV, and post Facebook updates. To do that, I need a multimedia device. Carriers offer many different multimedia options; some cost more than others. So if you need a solution, don't be afraid to ask. Some of the networks even offer some apps with "data-free" availability allowing you to access streaming without using your data plan. 
Applications and games
Although almost all mobile phones support games, not all models integrate games into the operating system. If a phone doesn't come with games, you'll have to buy them for a few dollars each, and your selection will vary depending on the carrier and cell phone software. GPS with directional services is another increasingly popular feature – some phones incorporate this feature, while others require you to download a third-party application. Regardless, you need a multimedia-enabled phone to use GPS.
Additional Functions
Certain functionalities can be a criterion of choice. For example, the presence of an NFC chip allows a simplified connection by simple contact with compatible devices. A dual SIM card slot will be useful for travelers who can integrate a prepaid SIM card without removing their main card while traveling. The Miracast function allows wireless broadcasting of your content on a compatible screen. Finally, the high-end models regularly include a fingerprint reader for better security.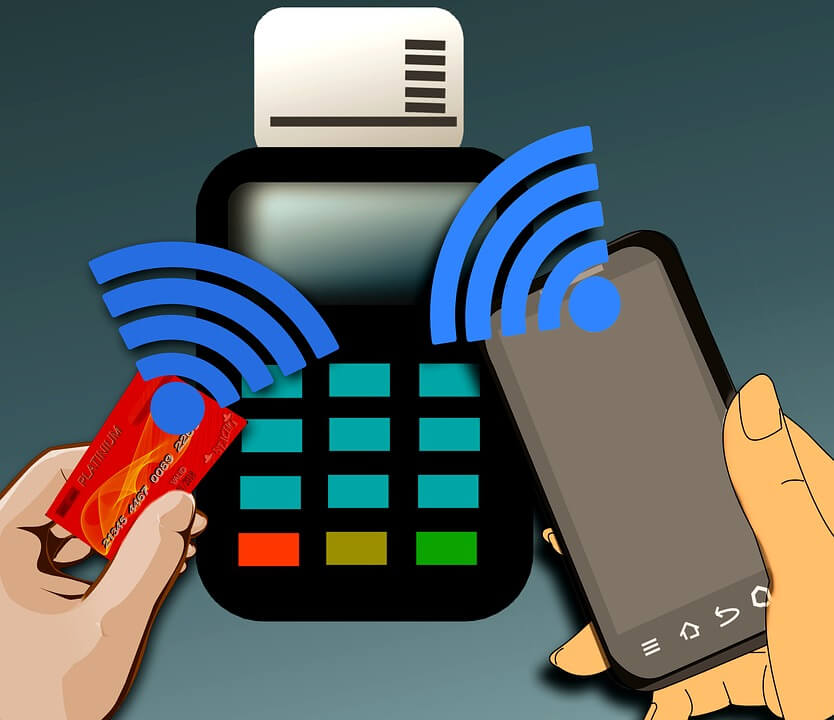 Extended Warranty
Consider buying an extended warranty. If you are at risk of losing your phone, consider an extended warranty from a provider if your phone is lost, stolen, or damaged. Some carriers also offer roadside assistance if you need help while driving.
Insurance
In most cases, cell phone operators not only charge you a monthly premium to subscribe to their cell phone insurance but are also subject to a further fee that you have to pay if you exercise your option to obtain a new phone. Although buying a new phone can be expensive, statistics have shown that buying it in your carrier's insurance coverage is usually more costly in the long run. Skip this program and put the monthly premium amount in a savings account if you need to buy a new phone.
An Ultra-Resistant Smartphone For The Adventurous
Outdoor activity lovers prefer a waterproof and dustproof model. The devices, which are guaranteed to be unbreakable, also have a strength and robustness that enable them to withstand repeated falls and shocks. 
Repairs
Check the repair costs of your phone, should it break. More often than not, knowing the repair costs for a simple broken screen will be enough to determine the most common problem that you will encounter. However, this is where having insurance may pay off in the long run. Although insurance can be costly, so can paying for a replacement screen. If you are accident-prone and drop your phone a lot, the cost of protection may work out cheaper than replacing the screen on higher-end models every month.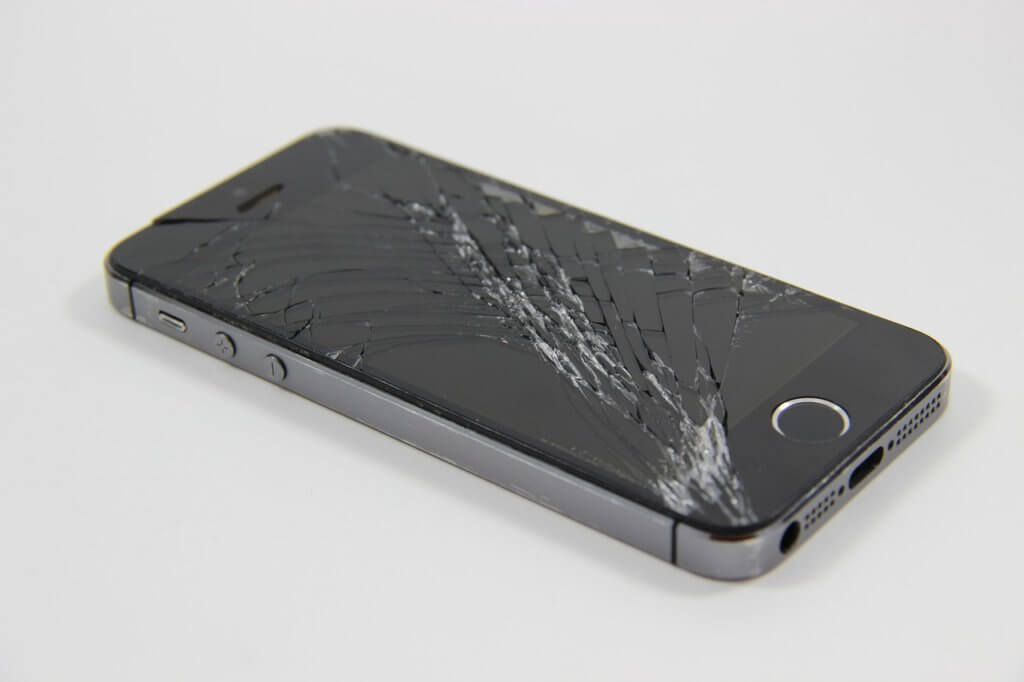 Conclusion
Choosing the best cell phone is mostly a matter of personal preference. Of course, you need a phone that does the job you want, but there are many handsets with very similar functions. More importantly, you have to choose a carrier before you decide that you need an iPhone or an Android. And since the features of carriers differ (e.g., contract term and available technology), it is essential first to determine your needs.
Although it is becoming increasingly rare, some smaller regional carrier carriers may require roaming. National roaming has become the norm, but don't take it for granted and check your contract. You can also consider shared or family plans that allow you to log in to a master account and share your minute and data assignments that are available at all times with your family or friends with additional lines. You can also consider prepaid plans – this way, you can avoid signing a contract, and you are free to change carriers as soon as your prepaid service period has expired.