With the internet age entirely upon us, we no longer need a TV subscription to watch our favorite shows. There are now so many streaming services that allow us to watch them at a convenient time, with only the use of broadband internet. Luckily, the internet is something that almost everyone has, and if you haven't, then you are probably not reading this article, so it doesn't apply to you anyway! So, in this article, we will look at the best streaming device buying guide. 
Of course, there are apparent mediums that people use, such as gaming consoles, PCs, etc. but not everyone wants or needs them. And they certainly do not want to pay the insanely high pricetags to only watch TV. That is where the streaming devices come into play. They are a cheaper, smaller alternative to the bulky and expensive ways that you may find.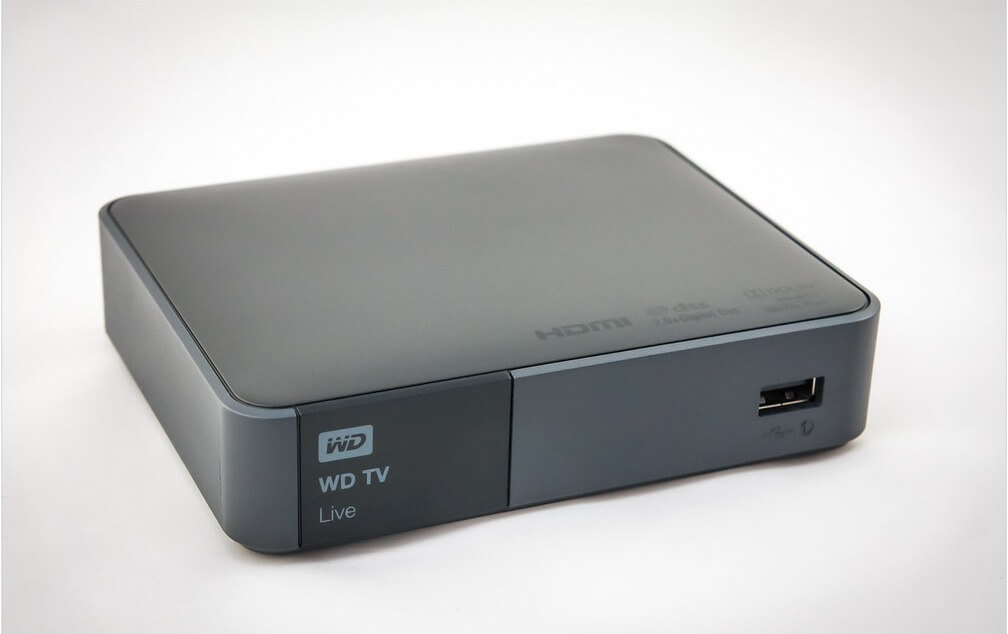 Every aspect of life has undergone a drastic change since the introduction of the internet. Innovations and inventions happen at a quick pace, and almost everything accommodates the internet. Television has moved on from cable and dish to streaming devices. Streaming devices connect the television or a home theatre to the internet. Through them, you can stream videos, watch TV shows and movies online. 
Regardless, different streaming devices have various features. Only by knowing every aspect of a product can a person make an informed decision. Therefore, it is essential to choose the right device for you. Streaming devices could alter the entertainment experience drastically. Not every device is to everybody's liking, and individual features could make it or break it. Through this guide, you will be able to understand the working of the device. Moreover, a detailed study will help you find the right streaming device.
Best Streaming Device Buying Guide
A streaming device helps you experience the internet on your TV. It is easy to watch videos or listen to music on desktop, laptops, and smartphones. TVs and home theatre systems offer a larger screen and better visuals. Comparatively, they also offer better audio. By combining the internet with such means, the level of entertainment increases immensely.
TV channels play a specific number of shows and at a dedicated time slot. With streaming devices, you need to log in to the right platform, and you can watch any show at any time. Before knowing how to choose the best streaming device, it would not be out of the question to know its typical features. A standard streaming device offers the following:
It establishes internet connectivity. Not all TVs have internet access. Only Smart TVs, TVs with HDMI port, and so forth can be connected. You can connect others to the internet through a streaming device. Therefore, its primary function is to establish an internet connection.
They can also play locally stored media files and display photos. They carry storage space to help download or store files. Few of them have expandable memories to make them multi-functional.
Additional apps such as Netflix, Amazon, YouTube, etc. are pre-installed. Unlike dish or cable TV, streaming devices do not show channels. Instead, they let you access different apps to be able to play or stream video files.
You can view the content in 4K UHD, and that alone makes it worthwhile. Ultra HD provides for brighter and better picture quality. Most of the latest streaming devices offer this feature that makes watching movies more fun.
Probably one of the best features of the device is that they are handy. They are easy to carry, and just by inserting them in the appropriate slot, they are easy to use. As long as there is good Wi-Fi connectivity, the device requires nothing else to function.
What Is The Most Crucial Aspect Of A Streaming Device?
The use of a streaming device is to connect the TV to the internet. That, alone, does not achieve the function of supplementing entertainment. The device should be able to host different streaming apps to let users enjoy the experience. For instance, Amazon has its streaming device named Fire TV Stick. It comes pre-loaded with Amazon Prime, but you can also install other streaming apps on the device.
It is essential to hosting different streaming websites as, without them, streaming will be useless. The idea behind streaming is to completely overhaul the TV experience and mix the best features of both:
Instead of waiting for songs, you can listen to them through the streaming device. It is only possible if it can host Pandora, Spotify, or other such apps. Listening to music in a home theatre system is better. Moreover, you can watch music videos in UHD.
If you are a sports enthusiast, matches can be live-streamed. Instead of subscribing to different channels, you can log in to the internet or use any of the streaming apps. A streaming device gives the advantage of flexibility.
Even games can be streamed or played through streaming devices. Apps such as GameFly, Twitch, and others let you stream the games on TVs. If the streaming device does not offer this service, it could ruin the fun.
Therefore, for sports, games, and music, you need a device that could host it all. Few of the devices are genre-specific and may not host other apps. A streaming device should replace and monopolize entertainment instead of providing bits and pieces of it. Thus, hosting is the most crucial aspect of the device.
Can You Use The Device Anywhere?
A streaming device requires an adapter, a TV, laptop or desktop, and a good Wi-Fi connection. Also, the screen must have an HDMI port or dedicated slot. It is easy to set up the device, as most of them do not require any software. As long as it meets the minimal requirements, the streaming device runs fine. Some devices might not be compatible with specific operating software. For instance, to stream iPhone on Fire TV Stick, another app named AirPlay will be needed. Many companies have designed streaming devices. They do it to let users stream exclusive content. Recent updates have changed the scenario. Now, streaming devices are compatible with all operating software.
Another advantage of a streaming device is that you can use it anytime. Unlike dish or cable TV, you are free to watch the content at any time. You only need to follow the live stream strictly. You can view, record, or download the content anytime. Even TV shows that have a dedicated time slot on TV channels are available at any time. You are not bound by anything which makes streaming devices preferable over traditional TV channels.
Therefore, you require an HD TV (at least), a Wi-Fi connection, and a home network. Moreover, you need to subscribe to at least one VOD platform. Once you meet these requirements, you can use the streaming device anywhere. You can stream most of the gaming consoles and OS on your TV through a streaming device. Depending upon your subscription, you can watch movies, stream games, and listen to music.
Power
Like every other electronic device, they need to be powered or charged. Without power, they will not work. Based on the type of power, we can group them into three types:
USB Powered. – USB is the best type of power and is the most common in stick streaming devices. Instead of putting the device to charge or requiring a mains connection, you can plug them into the TV or any other USB port. That does not require any prep or another socket. The only disadvantage is that you cannot use them for multiple streaming. It will only allow streaming to the device it is plugged in. Moreover, they are comparatively less powerful than other types.
Mains Powered – Mains is the most common type of power source. It requires to be connected to the TV and also requires mains power. These devices are relatively powerful, and they can allow streaming in UHD and keep a fast connection. They are usually stick-type, too, but might also appear like a set box. They have a remote control for easy access. The drawback is that you require an additional socket to make it work. It depends on the continuous external power source to perform its job.
Battery Powered – You will not find many battery-powered streaming devices, and it is comparatively the lesser preferred option. Battery-powered devices can be charged and used like USB powered devices. Therefore, they are somewhere in between the mains powered and USB powered appliances. Depending upon the quality of streaming, the battery might be exhausted quickly. The advantage of these devices is that you can use them anywhere without a power source. The disadvantage is that the battery might die soon.
Speed
Different devices offer different qualities. Most of the latest gadgets, such as Amazon Fire TV Stick, Google Chromecast Ultra, and Apple TV, offer 4k resolution. They offer HDR 10 and Dolby Vision, which makes the images and videos appear crystal clear. The colors and the details are enhanced to give a life-like experience. All of this depends upon the Wi-Fi speed. The devices are merely to establish a connection, and without the speed, the device is almost useless.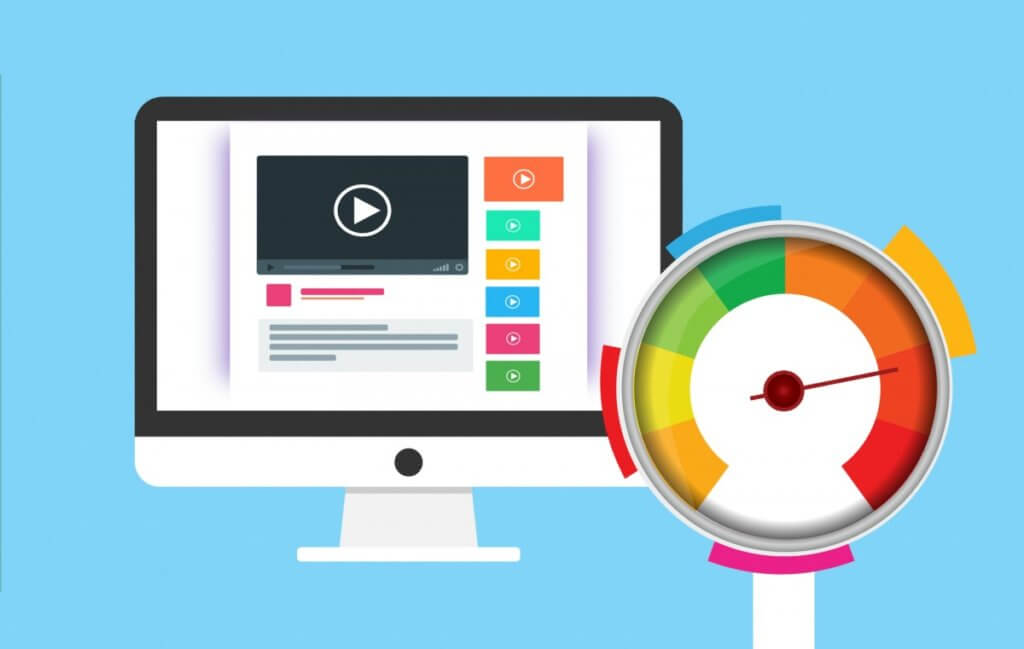 Another advantage of streaming devices is that you can download content. While live stream would require you to fulfill all the conditions, downloading would not. You can have a slow connection and yet watch content in 4K. You can do that by downloading whatever you wish to view in high-quality. Even the shows on TV channels are available over various VOD platforms. Log in to the right platform and download your favorite TV show to view in UHD 4K resolution.
One of the requirements of a streaming device is Wi-Fi connectivity. Without a fast-speed connection, you cannot enjoy the features of a streaming device. While an HD TV allows you to view content in HD, it is a good home network that will enable you to play it. Therefore, how fast the device depends upon the speed of the Wi-Fi. It is advisable to buy a minimum 10mbps connection for HD and a 20mbps connection for 4K.
What Do You Need For High-Quality Streaming?
The quality of the streaming depends upon many factors. The device alone cannot provide everything you are looking for, as it is a means of establishing a connection. It only acts as a base and rest depends on the following:
First and foremost, the Wi-Fi connection should be secure. Without a fast-speed connection, none of the other features matter. Even if the TV is 4K and the device promises 4K streaming, without a fast connection, the quality would fall or start to lag. A speed of at least 20mbps is advisable for 4K streaming. When the connection is fast, the video content runs without lagging.
Second, the device should support the video quality. Most of the flagship products provide 4K or UHD streaming. Dolby Vision and HDR accompany most of them, and that enhances the color significantly. If the device itself fails to provide the desired quality, it cannot offer more. Even HD or 1080p is reasonably good and requires a connection of 10mbps.
The TV screen or the laptop you are streaming in should also support the picture quality. The streaming devices are compatible with almost every screen. If the screen provides a resolution of 4K or HDR, the devices will work correctly. They have to be in sync to make the most out of the streaming device.
Lastly, mains powered devices work better than other types. They extract power out of a socket and can work more efficiently. Streaming in high-quality could drain a lot of battery, and USB powered devices may not support it. Only mains powered can provide the device with the required resources to be able to function in its top condition.
Best Streaming Device Buying Guide – Extra Features
We have established the basics of a streaming device. Now it must be easier for you to know what to look for. Despite the features, other details could help you buy a better tool. Following are a few of them:
Size – The size of a streaming device matters. A small device plugged directly into the TV is usually the preferred type. Few of the flagship devices require their own space and have to a bit further from the screen. They have other functions, too, but the distance could affect the streaming quality. Smaller devices such as the Amazon Fire TV Stick and Roku are preferable.
Supporting Features – Another thing to look for in the device is whether they have additional features. If the device performs the standalone job of streaming, it is good, but if it has other features, it becomes better. For instance, Amazon incorporates Alexa in its streaming device. The device is voice-controlled, too, and you can perform different functions with it.
Operability – Most of the devices come with remote control. If the control offers a large number of options, it is preferable. Not all devices have a remote control as they provide hands-free voice control. That does not always work accurately, and you might have to give the same commands over and over. With remote control, actions are more accurate and easier to perform.
Price – Indeed, the cost is one of the most crucial aspects. Streaming devices are a long-term investment as you do not have to replace them very often. Regardless, buying the most expensive one is not always the answer. It is essential to consider your Wi-Fi speed and TV screen resolution. Moreover, most of the devices offer precisely the same features that high-end devices provide. Therefore, look for a device that is compatible with your hardware and Wi-Fi speed and has basic features.
Conclusion
Streaming devices are a new means of entertainment. You can cut the cord and rely on the device for watching movies, pictures, listening to songs, and so forth. The device can replace every function of a dish or cable. Most of the companies share their produced or directed content on TV channels and online. YouTube, Netflix, Amazon prime are a few of the VOD platforms that host video content. Few of the videos are exclusive, while others are available on various platforms. Therefore, the streaming device gets you to access everything a dish or cable TV has to offer and much more.
There are various options to choose from. The devices could prove to be expensive or cheap. That entirely depends upon the brand and the number of features offered. It is ideal to go with UHD and 4K streaming devices. If the resolution level of the screen is low, it will run, but if the streaming quality of the device is low, a good UHD screen can achieve nothing.
The requirements of a streaming device are minimal. It requires at least an HD screen, HDMI port, and a good Wi-Fi connection. Most of these are available in almost every household. There is no requirement of laying down the extra cable or buying a dish to make the streaming device workable. It can easily be set up just by connecting it to the screen. One of the main advantages of the device is that you can stream content in UHD or 4K. You could stream the content in your own time and enhance your entertainment experience vastly. Choose the most suitable device and start streaming.